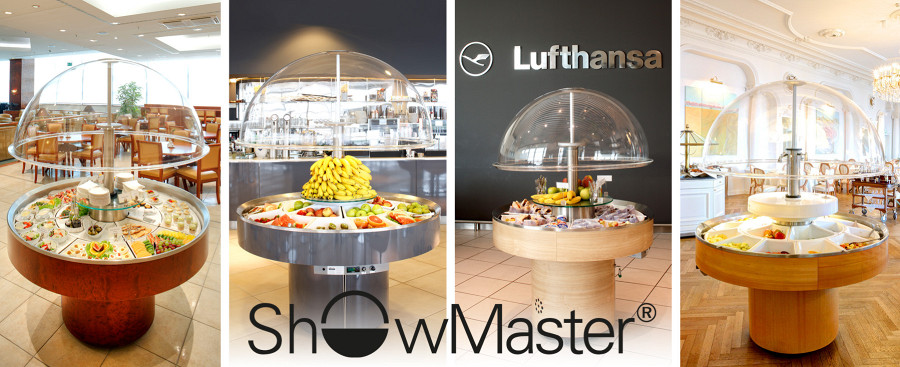 SM-01, Foto: Christoph Edelhoff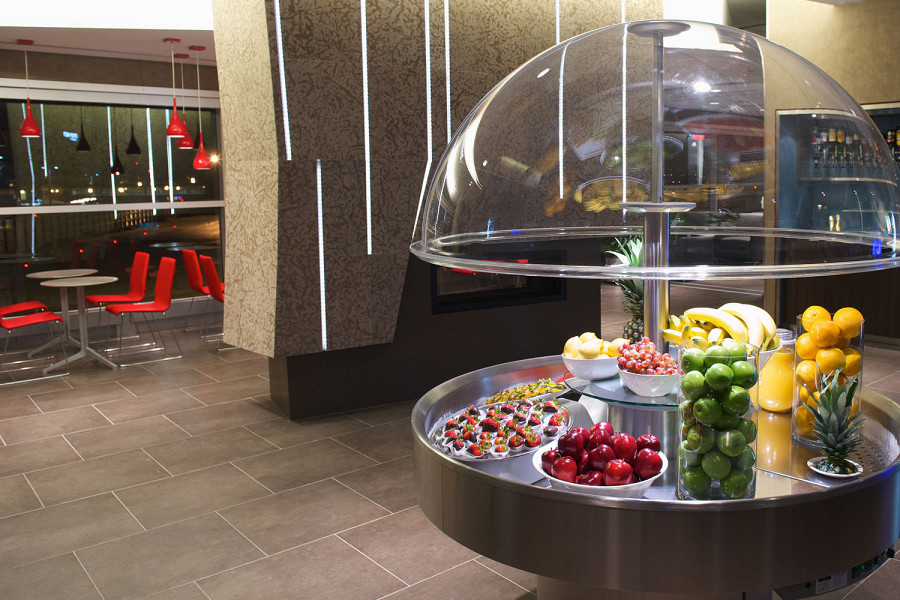 SM-02, photo: Air Canada
In 1986 we developed a round display case by order of a customer. The result was not only a satisfied customer, but also the conviction, that this product idea can also be successfully offered to a much wider clientele. Until 2019 we had delivered ShowMaster refrigerated display cases to more than 60 different countries all over the world. Our customers include companies such as Emirates Airlines, Lufthansa, Volkswagen AG, Unilever, PizzaHut, Stena Line and many national and lots of international hotel and catering companies.
In 2019 we stopped the production of our ShowMaster.
The spare part service is maintain through our company Muhlack Kiel GmbH.